Girl's Uniform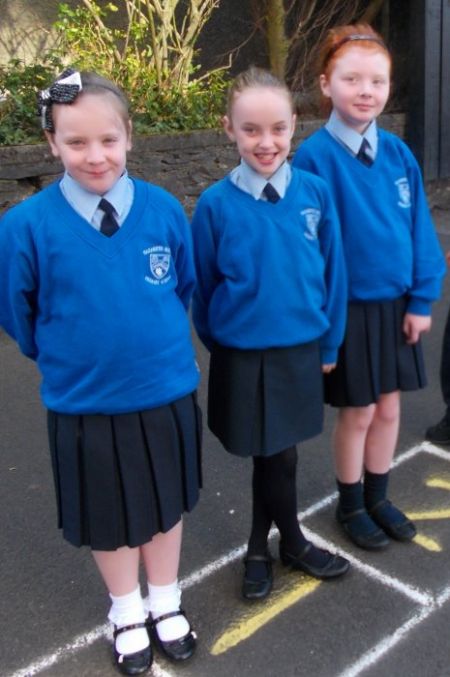 Girl's Uniform Details
Navy skirt/pinafore
Checked shirt (blue & white)
Royal blue v-neck sweatshirt
Navy elasticated/clip-on tie
White or navy socks/tights
Black shoes.
Boy's Uniform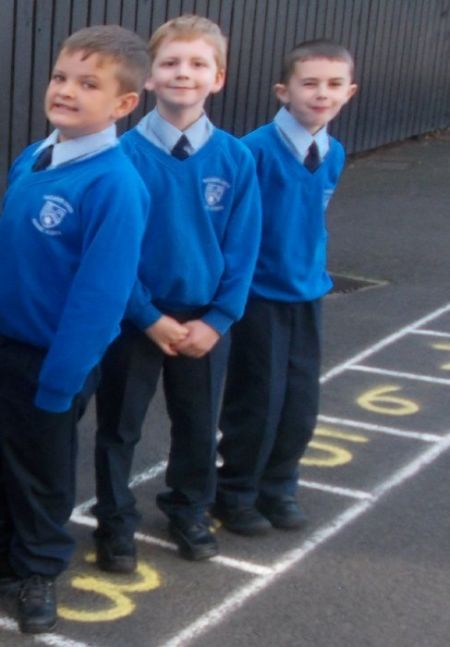 Boy's Uniform Details
Navy Trousers
Checked shirt (blue & white)
Royal blue v-neck sweatshirt
Navy elasticated/clip-on tie
Black shoes
Nursery Uniform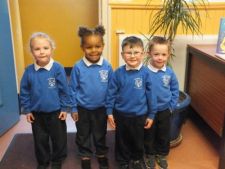 Nursery children wear Navy jog bottoms, a white poloshirt and round neck school sweatshirt. Children must change from outdoor footwear to black plimsols on arrival at the Nursery.
Nazareth House Primary School and Nursery Unit, Bishop Street, Derry, BT48 6UN | Telephone: 028 71280212