Welcome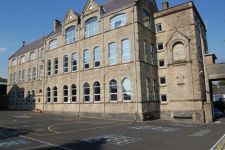 Welcome to Nazareth House Primary and Nursery School website. We hope you find the site easy to use and informative.
Our school is housed in a beautiful old building just off Bishop Street. It is equipped to very high standards and a warm, homely atmosphere pervades the building. Parents also benefit from our easily accessible drop-off area which is located along Foyle Road/Moat Street.
We provide a 'Wrap Around' service, including Breakfast club from 8.30am and After School Provision until 4.55pm, which is particularly useful for working parents.
Our staff of ten teachers, eighteen classroom assistants, five lunch supervisors, four cleaners , caretaker and secretary are committed to making Nazareth House Primary and Nursery School a very welcoming and industrious place. But don't take our word for it... call in and see for yourself!
You'll be made very welcome!
Our Latest Millionaire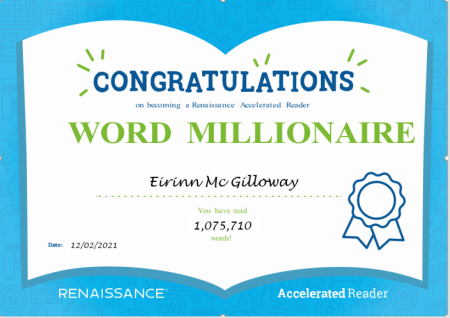 Congratulations Cormac!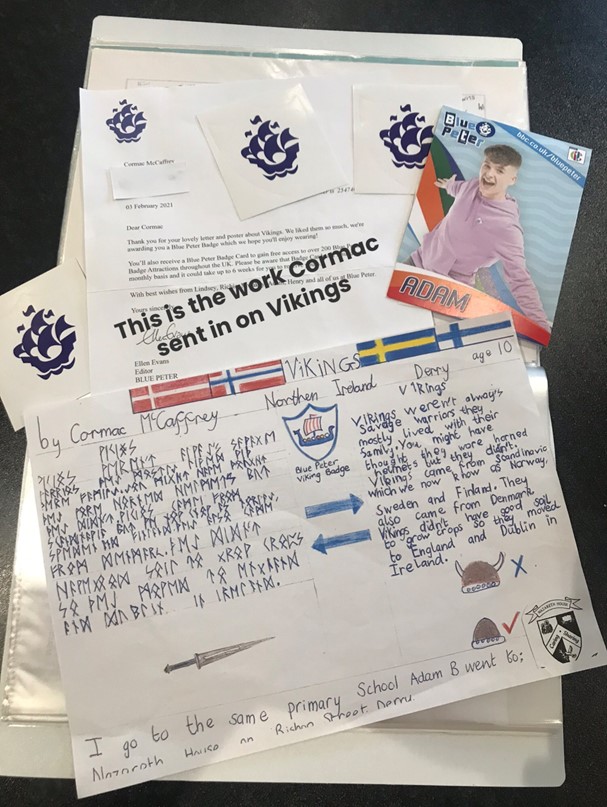 Mrs McDevitt has been inspiring our P6 pupils with some very interesting topic work on 'Vikings'. One of our pupils has taken this a bit further, he was so interested in the topic he decided to investigate a bit more even teaching himself some more Viking language! Cormac sent his work into Blue Peter and they loved it. He was so excited when a special letter came through the door from Blue Peter awarding him a Blue Peter badge for his great work. Cormac was also very excited to receive a picture from Adam B who was a former pupil of Nazareth House Primary School. Congratulations Cormac on all your hard work, we are looking forward to seeing your badge soon.
Mathletics Achievements- Please see your class page
Nazareth House Primary School, Bishop Street, Derry, BT48 6UN | Telephone: 028 71280212

WEBSITE BY: SCHOOLWEBDESIGN.NET | Login