Welcome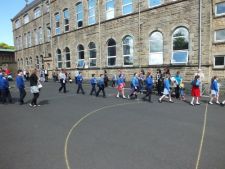 Welcome to Nazareth House Primary and Nursery School website. We hope you find the site easy to use and informative.
Our school is housed in a beautiful old building just off Bishop Street. It is equipped to very high standards and a warm, homely atmosphere pervades the building. Parents also benefit from our easily accessible drop-off area which is located along Foyle Road/Moat Street.
We provide a 'Wrap Around' service, including Breakfast club from 8.30am and After School Provision until 4.55pm, which is particularly useful for working parents.
Our staff of ten teachers, eighteen classroom assistants, five lunch supervisors, four cleaners , caretaker and secretary are committed to making Nazareth House Primary and Nursery School a very welcoming and industrious place. But don't take our word for it... call in and see for yourself!
You'll be made very welcome!
IMPORTANT update from Principal 22/03/20
Dear Parent/Guardian,
All schools have been directed by the Education Minister, Mr. Weir, to make arrangements for their premises to be used to provide childcare for children of 'Key Workers'. It is important to note this is not a statutory requirement – schools are being asked to help as part of a national response.
The recent medical advice on how to reduce the risk of and limit the spread of Covid-19 is clear.
The best and safest place for your child to be at this moment is at HOME.
Children must be looked after at home where this is at all possible – our school facility is a SERVICE OF LAST RESORT.
Many principals from the Derry/Londonderry Principals' Association have agreed to follow a coordinated response to ensure that we support the children of key workers in a similar way across our schools. We wish to express our gratitude to all of the essential key workers and commend you on the fantastic job that you are doing. Your commitment and dedication is very much appreciated. Some schools may be in a position to provide more support than others, depending on the numbers of staff still available to work.
It is vitally important that schools are aware of how many children of key workers wish to avail of this service. Schools will have a limited capacity due to social distancing regulations and a reduced workforce.
With this in mind, before you apply for a school place for your child (ren) please consider the following:
1) Your work role, days and hours of supervision required.
2) Do you have a partner, another family member or safe and trusted friend who can look after your child?
3) Your partner or family member is working from home and is therefore considered to be able to provide childcare.
4) If both parents are key workers, please consider your roles, days and hours of work pattern. One parent might be at home during school hours on various days.
5) Provision is to be made available for pupils from Nursery to Primary 7.
6) If you can make any alternative arrangements, Mr. Weir has directed that you do so.
Please refer to the current list of specific job titles within each sector to check if you or your partner are eligible. You can access this list by clicking the following weblink https://www.education-ni.gov.uk/news/list-key-workers
If you feel that you meet the eligibility criteria and wish to make an expression of interest in a place for your child(ren) please telephone the school directly (02871 280212) on Monday 23rd March between 9.15am – 12noon.
Please note that at this stage this is only a request and you should not bring your child to school until notified by myself. There is no guarantee that the school will reopen on Tuesday 24th March as myself and the governors are still seeking clarification from DE on a number of matters.
Please bear in mind schools can only offer places based on their capacity and have to take into careful consideration the safety and wellbeing of all the staff and pupils. This may mean schools have to prioritise according to need and availability of staff.
Please be advised that schools will be performing childcare duties, rather than teaching, as not all teachers are currently available to teach specific year groups and teachers must also be available to provide online / remote learning. It may not be your child's year group teacher working on a particular day.
We would ask that you pay attention to the above points before applying for a place for your child/ren.
Yours sincerely,
Mr. A. Moran (Principal)
After School Kids Club (ASK)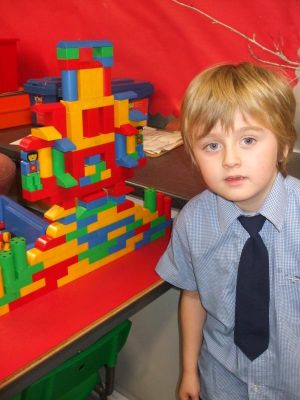 Latest 'Home Learning' Information
Dear Parents/Guardians,
All key information for Home Learning will be added to the CLASSES area which can be accessed by clicking the tab at the top of our HOME page. This area will be updated as regularly as we can. These pages also contain contact details for each teacher. All work related questions/queries should be directed to your child's class teacher. More general queries should be sent to the school email address: info@nazarethhouse.derry.ni.sch.uk
Please also follow our school Facebook page for daily posts directing you to useful online links and guidance.
Links to our Online Learning Platforms for Primaries 4-7 (Daily practice recommended):
Accelerated Reader - https://ukhosted16.renlearn.co.uk/1919167
Mathletics - https://login.mathletics.com/
Primary 1 & 4 (see each class to see more videos)
Stars of the week!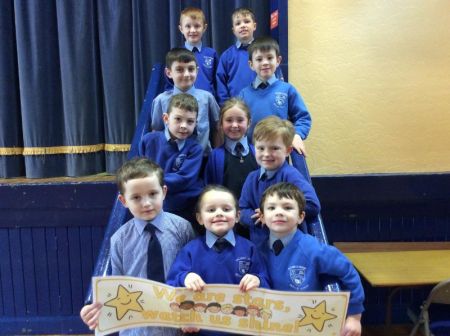 Nazareth House Primary School, Bishop Street, Derry, BT48 6UN | Telephone: 028 71280212

WEBSITE BY: SCHOOLWEBDESIGN.NET | Login